What is Manuka Honey?
September 09, 2020
---
After learning what Manuka is, it's now time to have a closer look at one of the most famous and valuable honey in the world.
Manuka honey comes from the nectar of the Manuka flower. It is the nectar and the honey bee that give this honey its unique properties.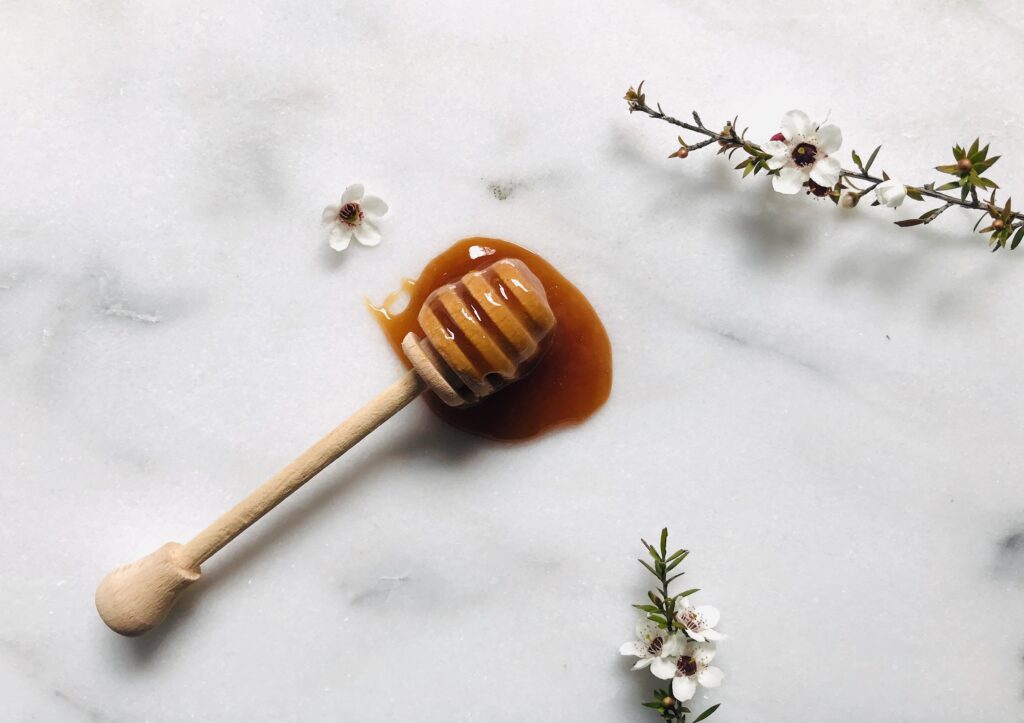 Here we need to introduce two of the terms always linked to Manuka honey when people are talking about it: MGO and UMF.
MGO
Extensive scientific research reveal that in there is a special natural compound called Methylglyoxal (also referred to as MGO) in Manuka honey. It is also MGO making Manuka honey so much unique.
In general, higher content of MGO represents higher grade of the Manuka honey.
UMF
On many Manuka honey package, you will see a UMF rating logo. UMF stands for Unique Manuka Factor, it is from UMF Honey Association. The UMF grading system appraises natural markers found in Manuka honey, and assures its purity and quality.
In order to pass the UMF grading verification, the following three indicators need to be tested for each batch of Manuka honey:
Leptosperin: It is found in the nectar of Manuka flower and is regarded as a very discerning indicator that distinguishes pure Manuka honey from other honey types.
Dihydroxyacetone (DHA): Like Leptosperin, DHA is also present in the nectar of Manuka. When honey bees finish collecting the nectar and transforming them into honey in their bodies, the DHA will be converted to Methylglyoxal.
Methylglyoxal (MGO): As mentioned earlier, MGO makes Manuka honey unique and outstanding among various honey types. Also it is one of the basic yet essential marker in UMF grading system.
Vitabeez is a registered licensee of UMF Honey Association (License Number: 2056). Our Manuka honey has been going through professional testing in accredited laboratories to prove its authenticity and quality.
Because of the food laws in New Zealand, we cannot really mention Manuka honey's effect to human health, but we know Manuka honey is loved by so many supporters worldwide! People consume Manuka honey as a daily health supplement, a nutritional boost in the beverages, and a sweet condiment in cooking. Manuka honey has always been one of the must-haves in its loyal fans' cupboard!